Monalisa Roca Spa Cusco
¿ About Us ?
Monalisa Roca Spa is where healing traditions combine of modern spa luxury with highly trained experience. We have learnt what our clients needs and we are constantly working to provide better healing services. We provide healing relaxation, restorative spa treatments, medi spa therapy, and many more. Well-being is not an option it's a must! With Roca Spa we will give you a full massage in Cusco experience on your wellness journey.
Our Vision, Mission, and Values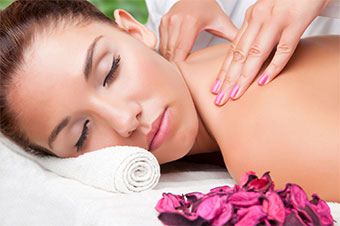 Mission
We prioritize the well-being of our clients. It has been our joy to provide healing relaxation, vitality, and health benefits. With our latest treatments, we offer our clients excellent service and commitment to giving you a full spa experience. Get your spa break anytime.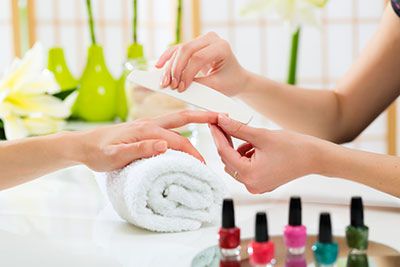 Vision
We offer our best services, taking care of the beauty of both Men and Women. Rebalance your mind and body with a treatment plan designed best for you! Relax and recover with a wide range of healing massages.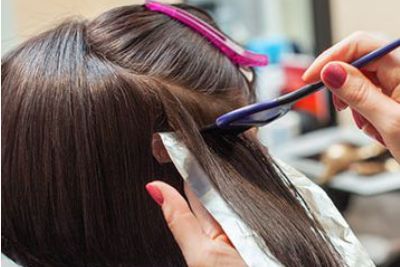 Values
Our values define our company culture and provide customer service excellence.
CARE. INTEGRITY and PROFESSIONALISM
Our Customer Service
Masaje inka excelente Llegue de Lima con un estrés y fui a Monalisa roca spa, donde me hicieron un masaje inka con piedras calientes, hierbas orgánicas y quede super relajado, las señorita masajista muy profesional, el ambiente super limpio y las sábanas de las camillas super limpias que para mí es lo esencial cuando voy un lugar donde que quiero recibir masajes, super recomendado!👍
Cepillado de cabello en cusco Llegué desde lima a un matrimonio que tuve en Cusco y encontré en Google a Monalisa Roca Spa y fui al Spa y muy amables las chicas y PS superaron mis expectativas me dejaron regia gracias chicas .
masaages in cusco and cut hair We did the Inca massage for $40/person & it was great! It was an hour of aromatherapy, a full body massage, a stone massage, & matte tea at the end (delicious+comforting)!Nancy & Sandra were all-star masseuses!My favorite part was the stone massage around my arms & legs. My girlfriend loved the aromatherapy & the deep tissue massage helped with her nagging shoulder injury!
Manicura en gel, masaje relajante excelente servicio. Quede facinante con el servicio superaron mis expectativas las chicas y la atención es expectacular su masaje relajante y manicura en gel es super buena Se los recomiendo.
MaylithMaryori T
2023-04-30
Super super me hice hacer un peinado, manicure, pedicure, maquillaje en reaalidad un paquete en Roca Spa Me siento tan tan Feliz por que hoy es mis cumpleaños de 15 Años me hicieron un peinado, maquillaje,manicure,pedicure quede encantada con el servicio gracias a Nancy
Masaje inca y un corte de cabello excelente servicio Fue una experiencia super inolvidable tube la oportunidad de conocer a nacy quien me atendio.me iso un masage de cuatro manos recomienso visitar es un lugar limpio agrasable y con una atencion buena
Manicura in acrigel y corte de cabello muy excelente gracias Nancy lo mejor Llegue de una camina con piernas adoloridas busque en Google spas en cusco y me salio para mi suerte monalisa Roca Spa me hice hacer reflexologia y me encanto y su masaje inca es lo mejor y un lavado de cabello y manicura lo mejor.
Manicura en gel y cepillado de cabello Recomiendo mucho Monalisa Roca Spa! Es céntrico, las instalaciones son muy bonitas, cómodas y la atención es excelente. Brindan unos servicios muy buenos con productos de calidad, yo quede super contenta con los resultados y voy a regresar pronto!
Un cepillado y un lavado de cabello y corte de cabello lo mejor Super super me hice un cepillado y una pedicura a todo los viajeros se los recomiendo Nancy y Lucy lo mejor
Cepillado,pedicura y un masaje inca lo máximo monalisa roca spa . Llegue de mi viaje del camino inca muy cansado me estaba matando mis pies me hizo un pedicura y un cepillado de cabello
In Your Home
You will find a personalized massage in Cusco therapy and bodywork experience by Roca Spa. We tailor our service to fit your individual needs for relaxation, muscle tension, stress, and many more, giving you the well-being that your body needs.
Schedule your next massage in Cusco or body works service by writing to us at info@rocaspacusco.com or at our office
In Your Hotel
Having a long day of traveling­, Roca Spa service to your hotel allows you to save costs and personalize your needs according to the demand of the hotel establishment. Treat yourself to a pampering spa experience, facial and body treatments at your doorstep.
Schedule your next massage or body works service by writing to us at info@rocaspacusco.com
In Your Roca Spa
When you visit our Salon and spa, our friendly staff will be happy to discuss your individual needs and desires with you. Our range of beauty and restorative treatments has made us one of the best salons and spas in our area. we recommend that you schedule an appointment with our professionals at your earliest convenience info@rocaspacusco.com